Brick Window Treatments
Give your windows a wake up call by using Belden Brick to accent the features of your architectural design. Our unique brick applications can turn any plain window into a work of art. Use Belden Brick to enhance the graceful lines of an arch or shape an attractive frame or windowsill. The addition of a brick window treatment gives the eye a focal point and will banish boring windows forever by adding sophisticated artistic detail. Choose from a standard design or let us custom design your window treatment based on your builder's specifications. Belden Brick adds the crowning touch that gives your project character and creates instant curb appeal. On this page you will find several different ways we have used brick to add detail to different shapes and sizes of windows. No matter which desi...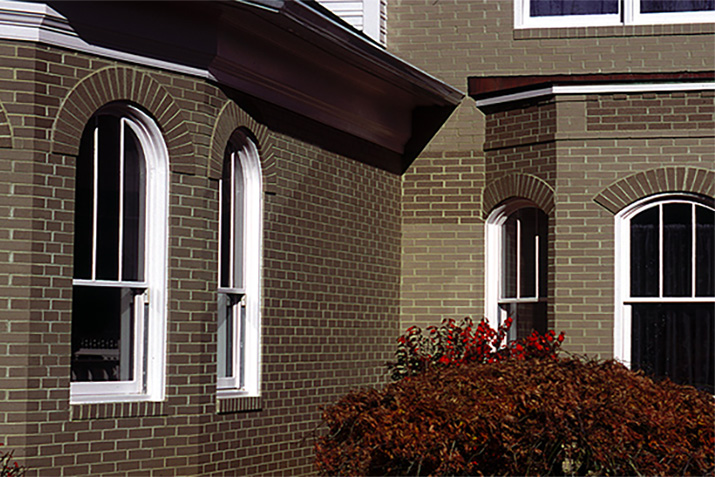 Designing Bird-Friendly Facades with Translucent Panel Systems
| | | |
| --- | --- | --- |
| | | Birds play an integral role in preserving the world's ecosystem – dispersing seeds, pollinating plants, and controlling rodent populations. By consuming enormous amounts of insects, birds also reduce insect damage to crops and forests and lower the transmission of diseases such as malaria and West Nile virus. But as the built environment expands, so does the danger to birds. Since 1970, scientists have tracked a nearly 30% decline in North American bird populations with about 25% of species now being listed on the US Watch List of birds that require conservation to avoid becoming threatened or endangered. And one of the leading contributors to this continued drop in bird populations is collisions with human construction. |
Acoustic Door and Frame Assemblies
| | | |
| --- | --- | --- |
| Did you know Ambico's Acoustic Door and Frame Assemblies are tested by independent laboratories to comply with the most up-to-date standards on the continent? Learn more about our range of Acoustic products. | | |
Vision Control® XS enables easy and automatic internal louver operation from a remote control, tablet or smartphone
| | | |
| --- | --- | --- |
| | | Vision Control® XS enables easy and automatic louver operation from a remote control, tablet or smartphone. Windows, doors and other openings in busy healthcare, commercial and educational environments can now be easily adjusted for vision, light, heat and noise with 'smart' louver control. |
[VIDEO] Ballistic Glass: What Are My Choices?
| | | |
| --- | --- | --- |
| As Total Security Solutions CEO Jim Richards explains, "There are many different ballistic glass products out there, all of them are fit for different applications—and most people call all of them 'bulletproof glass,' no matter what they are." Specifically, there are five types of bulletproof glass commonly sold today. You … | | |
Mailroom Design Inspiration - from ordinary to visionary
| | | |
| --- | --- | --- |
| | | Section 10 Postal Specialties may not be the highest priority for architects when they are in design mode... but statistics show the mail and package delivery room is visited more often than the fitness room in multifamily housing. So why not give the mailroom more love? |
Visual Blog: Kalwall in the Education Market
Introducing diffuse natural daylight into educational facilities provides advantages on multiple levels, the most important being the benefit to students. Multiple studies have shown that students exposed to more natural daylight progress faster than kids with less daylight. Translucent sandwich panels also provide line of sight protection to areas where privacy and security are important, as well as create the right thermal envelope.
Here are five educational facilities across the globe where Kalwall® translucent sandwich panels have been used to provide the right diffuse natural daylighting solution.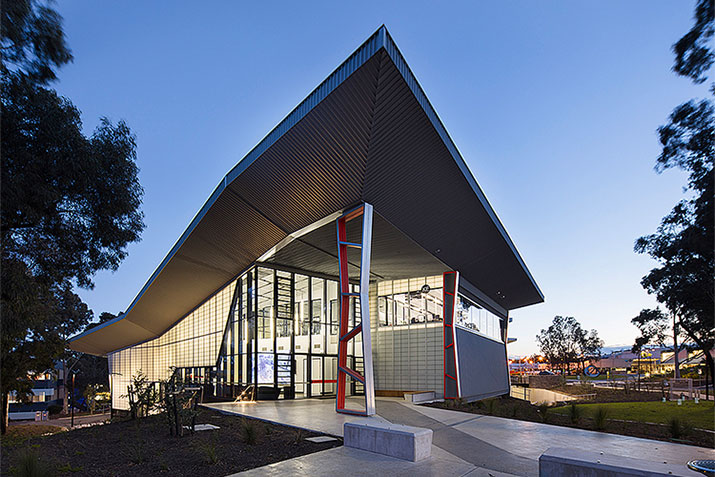 AECinfo.com - Your Source of Building Products Information