Why Spray Foam? Outlast and outperform fiberglass: cutting energy costs
Residential, commercial, industrial and agricultural construction professionals recognize that the most energy efficient, eco-friendly and innovative technology available today is spray foam insulation, rather than fiberglass. They also appreciate that spray foam insulation will endure and perform for the life of the home or building.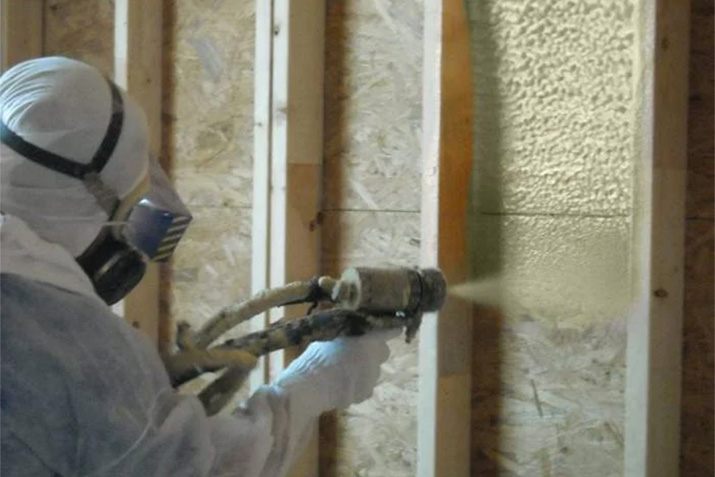 The Pros and Cons of Fixed and Pivoting Glass Shower Shields
| | | |
| --- | --- | --- |
| | | You want the simplicity of a walk-in shower. You know less can truly be more. However, you're not sure if a glass shower shield is right for you. You're wondering about the advantages and disadvantages of glass shower shields. You don't want to make a decision you'll regret. This article gives you the 'inside scoop' to the pros (and cons) of fixed and pivoting glass shower screens. |
Automatic Smoke Vents protect property and aid firefighters
| | | |
| --- | --- | --- |
| Automatic Smoke Vents protect property and aid firefighters in bringing a fire under control by removing smoke, heat, and gases from a burning building. Smoke vents are ideally suited for large expanses of unobstructed space such as factories, warehouses, auditoriums, and retail facilities. Mechanical smoke vents are activated upon the melting of a fusible link and options are available for smoke detector and fire alarm activation. | | |
Boon Edam Launches the Orbit TriSens - a revolutionary revolving-sliding door
The generous three-winged entrance is suitable for areas that handle very high pedestrian traffic, and it boasts the latest technology housed within Boon Edam's signature "premium minimalistic" design.

The introduction of the Orbit TriSens was born out of the industry demand for a new, more sustainable and technologically-advanced revolving door entrance solution. We spoke to many customers about their wants and needs and also carried out interviews and observations with disabled user groups, standard user groups and different fire brigades and safety regions.
Sustainable Farm & Spa Oasis South Of Nashville Uses Penetron For Enhanced Durability
| | | |
| --- | --- | --- |
| The Southall Farm complex, an authentic working farm with an inn, restaurant, and spa just outside of Nashville, TN, welcomed its first guests in July 2022. PENETRON ADMIX SB, a crystalline waterproofing admixture, was specified to protect the Farm's below-grade concrete structures from high groundwater levels. | | |
Lead Lined Cabinet Design and Considerations
| | | |
| --- | --- | --- |
| | | If you're looking to order MarShield Lead Lined Cabinets or get a quote, make sure to review the Cabinet Quotation Information and Considerations. We've outlined this information below to help you determine which design options and other considerations you should think about before placing an order. You can also download our Custom Lead Cabinet Information Sheet for additional information. |
Delaware Clam Shell Light Pole Base withstands years of sun and salt without the need for painting
| | | |
| --- | --- | --- |
| Introducing the newest addition to one of the most popular styles, the Delaware Base now comes in 18" tall with a base diameter of 19", which accepts a pole with up to 6" outer diameter. The new size comes with the same clamshell construction that allows easy installation and access to the wires. The three different sizes create seamless streetscapes throughout the city or residential community for any lamp posts, signage poles, and small cell poles installed in the area. | | |
Epoxy Floors for Fire Rescue/EMS Facilities
HERMETIC™ Fire Apparatus Flooring Systems are resinous, fluid-applied floors engineered to improve the durability of fire apparatus bay floors while also providing a slip resistant floor even when wet. They provide high abrasion and impact resistance while improving aesthetics. Logos, custom colors, line striping and equipment demarcation are additional customization options.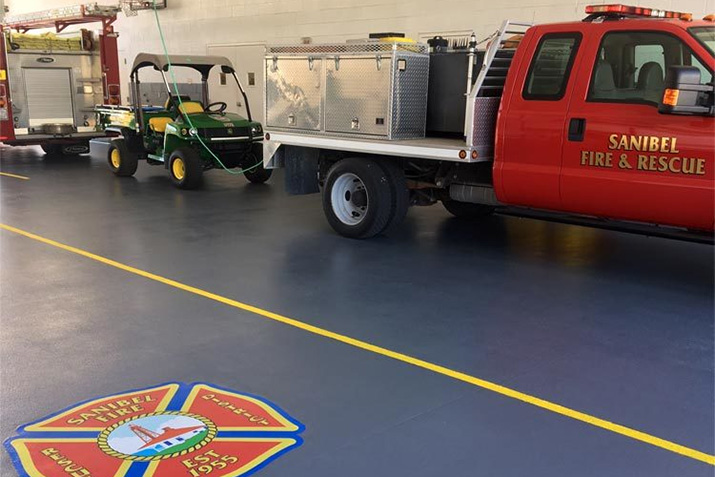 AECinfo.com - Your Source of Building Products Information