How 3D Printing is Helping the Coronavirus Cause
3D printing, also known as additive manufacturing, is making headlines as a means to help hospitals and health care workers who are experiencing a shortage of medical equipment and Personal Protective Equipment (PPE) during the coronavirus pandemic. With more than a million confirmed cases in the United States, demand for this equipment is at an all-time high and has put a strain on the supply chain. 3D printing has limitations and may not be a long-term solution, but we'll explain how it has served as an interim stop-gap with initiatives around the world.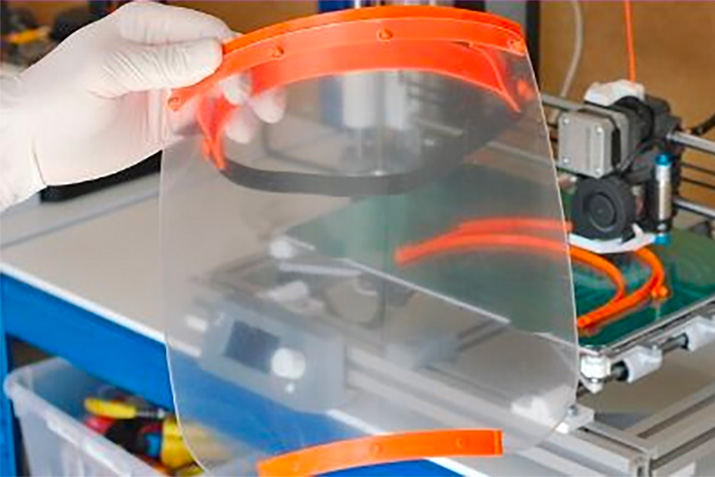 New University In Georgia Benefits From Penetron Technology
| | | |
| --- | --- | --- |
| | | The official opening ceremony of the Kutaisi International University in October 2020 created a new regional hub of higher education for the study of science, management, and technology in Georgia. For the first phase of construction, which is now complete, the Penetron System was specified to waterproof the University's exposed and below-grade concrete structures. |
Purpose Built with Accessibility in Mind. Kawneer's GLASSvent® UT Project-Out Windows Now Feature ADA-Compliant Operators
| | | |
| --- | --- | --- |
| Kawneer Company, Inc., the leading manufacturer of architectural aluminum products and systems for commercial construction, introduces an aesthetically pleasing ADA-compliant operating handle option for GLASSvent® UT (Ultra-Thermal) Project-Out Windows. This new option provides a solution to meet the Americans with Disabilities Act (ADA) recommendation that operable windows require no more than a five-pound operating force* while also providing a coordinating handle for non-ADA applications. | | |
Corrugated Metal - Dakota Tin - Colorado Ceiling Tiles & Wall Panels
| | | |
| --- | --- | --- |
| | | Give your roofs and walls a vintage, natural or modern touch. Folded metal roof tiles come in uniform examples like Galvalume (standard electrifies), Antique Galvanized (dim dull dim) or Rusted (pre-rusted). |
Boon Edam's New Mapping Tool Enables Long-Term Entrance Planning
| | | |
| --- | --- | --- |
| Boon Edam Inc., a global leader in security entrances and architectural revolving doors, today announced a new solution mapping tool, BoonSelect, that breaks down the complex entry selection process and helps decision makers choose the right entrance solutions for their unique goals. BoonSelect features seven factors to consider prior to making an entrance decision. Boon Edam entry experts are trained on the right questions to ask as they walk a decision maker through each of the factors – all with the goal of helping their clients make the most well-rounded entrance choice. | | |
Skylight Fall Protection - How to Keep Your Facility's Rooftop Skylights Safe
| | | |
| --- | --- | --- |
| | | Skylights add a great deal of aesthetic appeal to the interior of any industrial facility by letting in abundant natural light. Brighter work areas are not only better to look at, they're also healthier places for employees. In fact, skylights can help boost employee morale, improve employee satisfaction, increase productivity, and decrease your operating costs. However, along with the benefits of having skylights comes the increased risk to workers and maintenance crews for rooftop falls. It's essential that you provide adequate skylight fall protection to both protect your workers and to remain compliant with OSHA regulations. |
Bullet-resistant windows with voice-transmission options
| | | |
| --- | --- | --- |
| Ballistic barriers shouldn't compromise your ability to communicate with clients. That's why our bullet-resistant windows come with voice-transmission options suitable for any environment. | | |
Houston House: StoTherm® ci with Stolit® Milano finish provides comfort and visual appeal
The East Village is one of New York City's trendiest neighborhoods, and Houston Street is one of the busiest thoroughfares. For the Houston House project, Jeffrey Cole of Jeffrey Cole Architects needed a design that was stylish enough for the East Village residents who would call it home while simultaneously addressing the issues that come with traffic noise. And that's before we even begin talking about dealing with New York City's blustery winters and brutal summers. Through creative design, clever use of the StoTherm ci exterior wall system and expert application of a Stolit Milano finish, Cole made quick work of all three challenges in spectacularly successful fashion.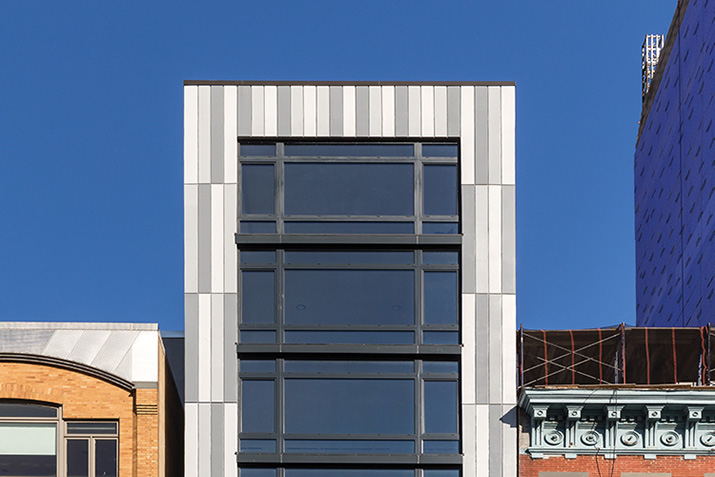 AECinfo.com - Your Source of Building Products Information