The daylighting difference: student health & learning
Children need sunlight; and because most children and adolescents spend the majority of their daylight hours in school, it's important that students have access to sunlight by incorporating daylighting systems into classroom design. Exposure to natural light not only contributes to a student's physical well-being by boosting their daily intake of Vitamin D, but also enriches their mental health by regulating the Circadian Rhythm and the release of influential hormones that, for adolescents in particular, can be difficult to manage on their own. Studies show these students sleep better, think more positively, concentrate longer, and miss fewer days of school due to illness. Studies also show that happier, healthier children perform better academically; and by diffusing daylight through hall...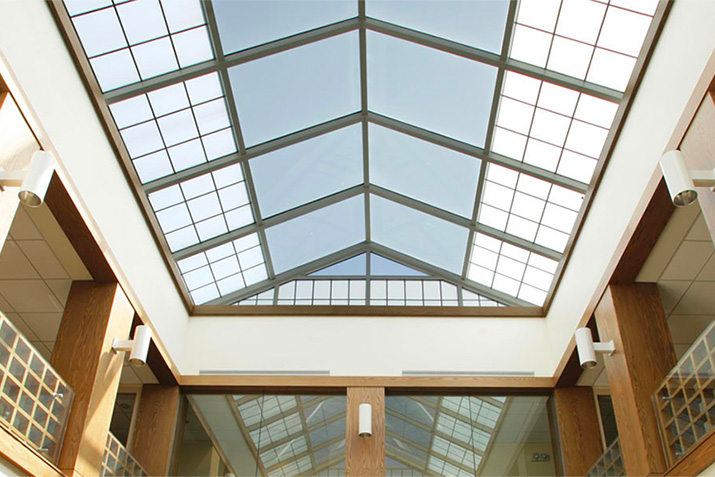 Terracotta Rainscreen Facades give Durham County Human Services Complex an urban presence
| | | |
| --- | --- | --- |
| | | The Durham County Human Services Complex in Durham, NC is designed as a courtyard building using Terracotta Rainscreen Facades to give the building an urban presence while the internalized courtyard is a hidden gem within the urban setting. |
Preventative maintenance for smoke and fire curtains
| | | |
| --- | --- | --- |
| Smoke and fire curtains are a critical component of any fire and life safety system, but since they're generally out of sight during normal day-to-day operations, it can be easy for them to become out of mind. However, in the event of an emergency, you need to know that they are going to work. Not to mention, maintaining and showing documentation of testing may be required by local fire departments and insurance providers. | | |
Pathway Illuminance: Hard-Wired vs. Solar Bollard Light Fixtures
| | | |
| --- | --- | --- |
| | | Considerations when installing outdoor bollard lights. Bollard lights are short posts that provide landscape lighting along pathways and other outdoor locations. They offer safety for pedestrians and accentuate the beauty of a site. Light bollards are useful where lamp standards would be impractical or undesirable. Their low profile minimizes light pollution while preventing accidents by illuminating people and pathways. |
11 Shower remodeling mistakes you don't want to make
| | | |
| --- | --- | --- |
| This article gives you practical shower remodeling tips to reduce mistakes to save you time, money and aggravation. So, let's look at 11 shower remodeling mistakes you don't need to make. | | |
Techstyle® Ceilings: redefining what's possible
| | | |
| --- | --- | --- |
| | | One panel structure with thousands of design possibilities. There's more to Techstyle than typical wall-to-wall grid installations. A full range of trim products enables the same basic panel structure to take on countless creative forms. |
Tuffline - the entrance systems that are tougher than all the rest
| | | |
| --- | --- | --- |
| When it comes to sports, athletes and fans are tough. Our 350/500 Tuffline™ Entrances are a complete system of door, frame, and hardware, designed and engineered to create total performance for stadiums, arenas, and more. Heavy traffic? Totally tough! | | |
Is glass going out of style?
Glass has been used as the portal to the outdoors for centuries. But times are changing.
In a world where we are becoming more aware of the environmental effects of structures and people's changing needs, architects and other industry professionals are concerned that glass no longer adequately addresses these key building factors:
Daylighting
Energy Efficiency
Aesthetics
Safety & Privacy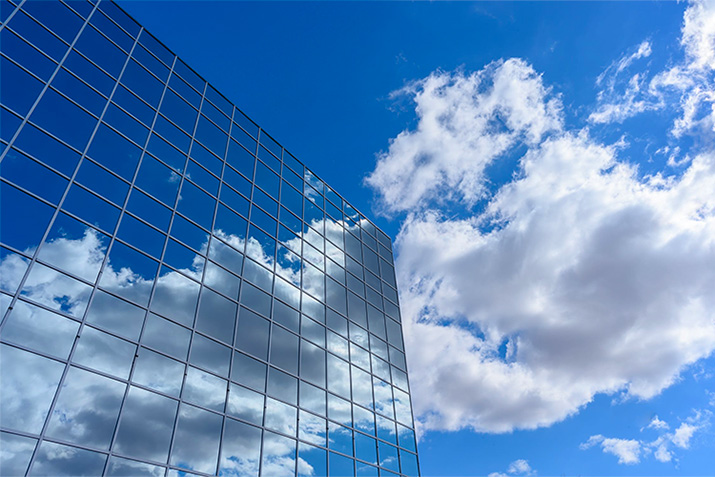 AECinfo.com - Your Source of Building Products Information