Color Secrets Revealed: Author Kassia St. Clair dishes on the historical twists and turns that continue to shape our charged relationship to color
What is it about purple that signifies power and royalty? How did white help our ancestors fight the plague — and how does that dramatic history continue to define the ways we design with it? Kassia St. Clair explores the hidden stories of 75 different colors in her captivating The Secret Lives of Color. We caught up with the author and Elle Decoration color columnist in her London office.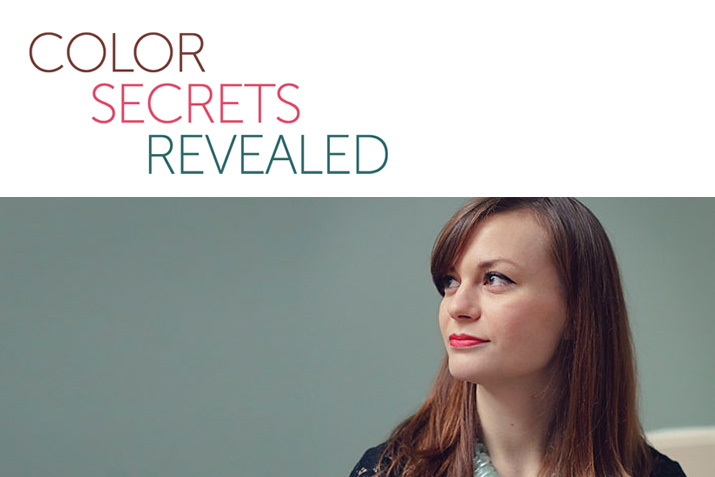 When it came to choosing entrances for the Dubai Frame in UAE, designers selected revolving doors for security, safety and accessibility
| | | |
| --- | --- | --- |
| | | Nearly 1000 teams of architects from around the world competed to design an important new building – a "Tall Emblem Structure" that would promote "the new face of Dubai". The selected winner was the iconic Dubai Frame, and when its doors opened to the public in January 2018, those doors were automatic revolving doors from Boon Edam. |
Extend wood ceiling designs outdoors with new WoodWorks® linear exterior solid wood panels from Armstrong Ceilings
| | | |
| --- | --- | --- |
| The beauty and warmth of solid wood linear ceiling panels can now be extended from indoors to outdoors with the introduction of WoodWorks® Linear Exterior Solid Wood Panels from Armstrong Ceiling Solutions. Made from Western Hemlock, the panels are specially manufactured to withstand outdoor conditions, making them suitable for use on the underside of soffits, overhangs, and other exterior surfaces that are not directly exposed to the elements. | | |
What types of planters are safe to grow vegetables and fruit?
| | | |
| --- | --- | --- |
| | | Equivalent to using a safe material for food packaging, finding planters made from safe material is the most important factor in growing edible plants. TerraCast® planters are made from Linear Low Density Polyethylene (LLDPE) resin, which is the material known to be used extensively in food packaging and other consumer products. Our planters are labeled with a 4 for recycling and they are safe to grow edible plants. |
Aluminium security windows from Armortex
| | | |
| --- | --- | --- |
| Bullet-resistant security windows are comprised of a composite system of alternating glass and polymeric layers – typically polyvinyl butyral (PVB) or ethylene-vinyl acetate (EVA). These dissipate the force of an impacting projectile before it penetrates through the other side of the window. Bullets are captured within the composite, providing effective protection for personnel from a variety of small arms fire. | | |
Spring forward with basement door maintenance: after rough winter, take steps now to evaluate and tend to your entryway
| | | |
| --- | --- | --- |
| | | After a long, wet and arduous winter, spring is a good time for homeowners to evaluate the performance of their BILCO basement entry doors. If there is evidence of rain, water, or yard debris entering the bulkhead, it is a good indication that the do... |
Start your summer renovation plans and customize the railing system of your dreams
| | | |
| --- | --- | --- |
| stainlesscablerailing_01.jpg | | |
Integrating security into the growing smart building market
It's no wonder theEdge in Amsterdam has been touted as the world's smartest building. Everything is connected to the Internet. Lighting, temperature controls – even espresso machines and bathroom towel dispensers – are linked to central dashboards that track usage patterns and adjust settings or send alerts, accordingly. Employees use a smartphone app to check their schedules, find a workspace and much more.
AECinfo.com - Your Source of Building Products Information