The importance of a fire safety plan in high occupancy buildings
Every residential and commercial building needs a fire safety plan to keep occupants safe in the event of an emergency. For high-occupancy buildings, the need for a fire safety plan only increases due to the sheer volume of people that need to be able to exit quickly. No matter what type of building you are designing, whether it's residential, commercial or in the hospitality industry, be sure to include a detailed fire safety plan to ensure the safe evacuation of the entire building in the event of an emergency.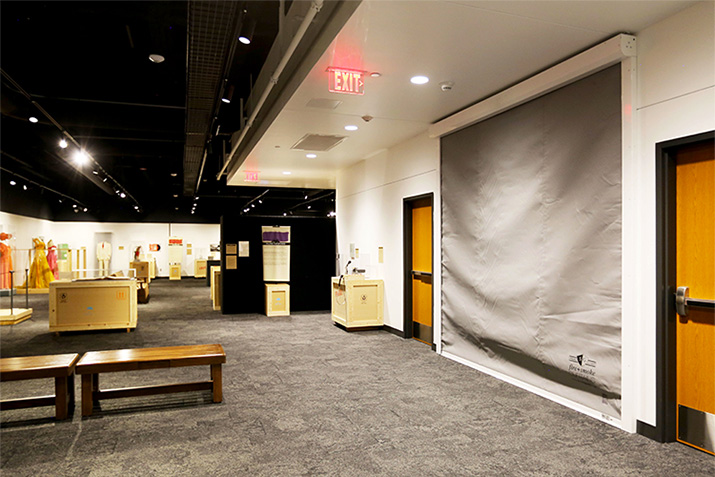 Hotel X Toronto
| | | |
| --- | --- | --- |
| | | High style and eco-conscious design are often perceived as mutually exclusive. Hotel X Toronto—the latest addition to the Library Hotel Collection's portfolio of international boutique hotel properties—boldly challenges this assumption. |
Case study: Fast Tracking the Canadian Grand Prix
| | | |
| --- | --- | --- |
| Learn how Unicel Architectural Corp. supplied 32,500 sq. ft. of curtain wall, skylights and 1 km of glass railing during a tight 10-month construction timeline over a tough winter season. | | |
Reflector™ Enhancer floors featuring gunmetal and titanium
| | | |
| --- | --- | --- |
| | | People are choosing Reflector™ Enhancer Flooring Systems because they are a completely custom floor that add a unique design element to your space. These specialty floors will be sure to catch someone's attention. With or without a high-gloss finish, these floors create a feel of movement that mimics water because they are seamless and fluid-applied in place. |
6 Ideas to rock a small minimalist bathroom design (without breaking the bank)
| | | |
| --- | --- | --- |
| You've looked at one too many issues of Architectural Digest to put up with your crappy, outdated 5' x 8' bathroom any more. You've asked yourself what the heck was the guy who built this home thinking when... This article will show you 6 practical ideas to rock a design for a small minimalist bathroom without busting your budget. | | |
Concrete Stain
| | | |
| --- | --- | --- |
| | | Unlimited colors and expert application transforms and beautifies concrete... |
In Plant Office Applications
| | | |
| --- | --- | --- |
| An in plant office, also known as a modular inplant office, is designed with standard features and dimensions for ease in procurement and flexibility of use. Par-Kut modular in plant offices are factory-assembled, of durable welded steel and ship complete with roof and floor, installed walls, windows, doors, and NEC compliant electrical systems. Pre-assembled inplant offices range in size from 5′ x 8′ to 12′ x 32′. | | |
9 FAQ's about stretch forming services
Choosing a single partner to curve and finish your architectural aluminum products provides you with an efficient process and a high-quality result. At Linetec, you can select from paint and anodize finishing options, as well as thermal improvement, in combination with our stretch forming services. Not only does this allow you to enjoy a single point of contact, it saves time and costs, and ensures a full warranty on the finished, curved material.

AECinfo.com - Your Source of Building Products Information